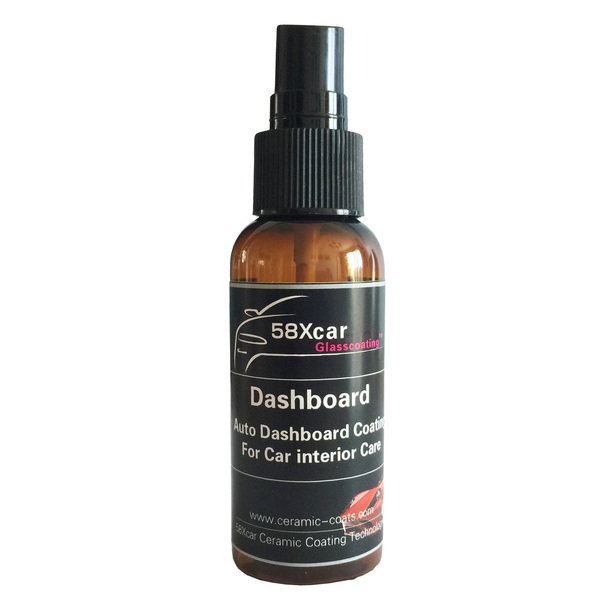 Auto Dashboard Shield Coating
Cockpit Care coating
Vinyl and Door Garnish /Trimming
for Vinyl and Auto Trim Glazing coating
Anti-UV Protect
Against Fading Cracking
Specification:
Moisturizing and Glazing.
Protect the dashboard against aging, fading and cracking.
Easy to clean out sticky dust, non-greasy.
Easy to use.
durability: 2 years

20ml for one car.
one bottle: 50ml
Applying Sequence:
1.First clean the dashboard surface cleanly.
2.then use coating applicator and suede cloth to apply the dashboard coating.
3.wait 1 hour, then use microfiber towel to buff off the surface to make it shiny.
*******************************************************
Auto Dashboard Coating Kit--USD39
includes:
Auto Dashboard Coating 50ml
coating applicator: 1pcs
coating suede cloth:1pcs
super microfiber towel:1pcs
instruction paper