2016 Latest Design Triple Layers (Tri Foam) Applicator Block
Nano Coating Block Car Detail Pad
Specially designed for auto details ceramic coating applying.
It can be used for two times.
NEW Nano Coating Block- Auto Detail Sponges-Car Detail Pad-Auto Ceramic Coating Applicator Block :
Applicator Block from 58Xcar ceramic coat is the easiest and most effective way to get the best coverage paint surface coatings.
Made from carefully chosen layers of reticulated foam. give you a comfortable grip whilst applying equal pressure on the paints surface ensuring even application of 58Xcar very special crystal coatings.
Designed to be used in conjunction with 58Xcar pre-cut suede cloth,the combination gives the best possible application method
for the all kinds of nano ceramic coatings ensuring the finish is as complete as possible.

Applying Directions:
Wrap the applicator block with one of the pre-cut suede cloths and apply sparingly the coating of your choice to the cloth.
Apply coating in straight overlapping lines with little to no pressure ensuring no surface is left bare of coating.
Tri foam design
Ergonomic design
Easy to use
Re-useable
Top quality
Accept Private Label Order
Color: Black and White
Size:8.5*3.5*3cm
you can use PayPal to pay to our PayPal account: Info@glass-coatings.com it is easy and quick. OR Click Buy Now to pay online with Credit Card.

(Our Online Shop is based on PayPal,Credit Card and Debet Card Payment. You will enjoy safe and easy shopping here!)

(After payment, please do leave your Mobile/ Tel Number to us for correct delivery usage)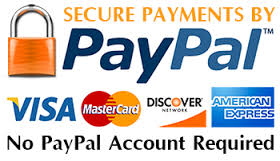 Price:
USD58/30pcs free shipping
====================
USD190/100pcs free shipping
===================
USD356/200pcs free shipping