Glass Coating Applicator
Special sponge for glass coat

Special applicator for car coating

Glass Coating Applicator Pad

Surface coating applicator

Car Body Coating Sponge

Car Coating Applicator Sponge

Features:
The Glass Coating Applicator Pad is specially designed to work together with the Glass Coat Products to allow precision application of the Coating to your vehicle.
with a super-soft foam face for even and smooth application of your Glass Coating on car surface.
The inner sewing makes this applicator safe even for the most precious paints.
Made out of high quality microfibers with a non-absorbent filling.

high density and strong wear resistance.

it is disposable,could not be re-used when applying glass coat. because (The Glass Coating will harden making your applicator a one time use only).

Size:8.5*3*3cm
Color: black

you can use PayPal to pay to our PayPal account: Info@glass-coatings.com it is easy and quick. OR Click Buy Now to pay online with Credit Card.

(Our Online Shop is based on PayPal,Credit Card and Debet Card Payment. You will enjoy safe and easy shopping here!)

(After payment, please do leave your Mobile/ Tel Number to us for correct delivery usage)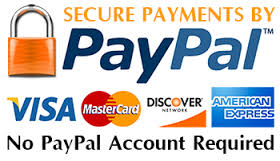 Price:
USD69 for 50pcs Free Shipping
====================
USD132 for 100pcs Free Shipping
====================
USD385 for 300pcs Free Shipping