58Xcar Luxury Set
USD268 Free Shipping
including:
10H permanent ceramic coat:20ml*1bottle
X9 auto ceramic coating (9H):20ml*1 bottle
Maintenance Coat: 30ml*1bottle
Nano Cleaner-Polish:30ml*1bottle
Auto Windshield coating Rain: 20ml* 1 bottle
Auto Wheel Coating W8: 10ml* 1 bottle
Auto leather coating:50ml*1bottle
Auto anti-fogging coat:50ml*1bottle
applicator sponge: 5pcs
coating microfiber towel:4pcs
small suede cloth: 8pcs
instruction book
this sample kit is enough for one whole car.
including the door to door shipping cost to your country.

you can use PayPal to pay to our PayPal account: Info@glass-coatings.com it is easy and quick. OR Click Buy Now to pay online with Credit Card.

(Our Online Shop is based on PayPal,Credit Card and Debet Card Payment. You will enjoy safe and easy shopping here!)

(After payment, please do leave your Mobile/ Tel Number to us for correct delivery usage)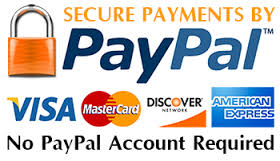 Price:
One Classic Set: USD268 Free Shipping