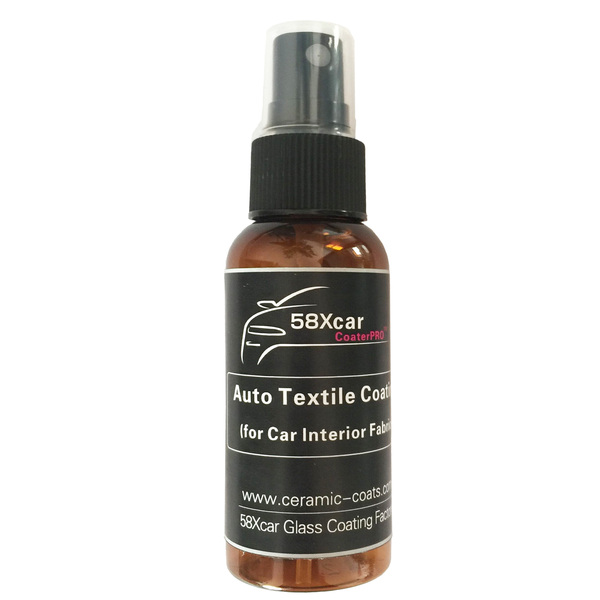 What is Auto Textile/Fabric Coating ?
It is colorless, tasteless nanotech fabric coating;water-based environmental protection technology.

It can generate a smooth and flexible nano protection film on the fabric surface,reduce 90% contact area between dust and coat surface,make fabric dust free and self cleaning.
At the same time, this coating will not change the fabric appearance and air permeability so it can make fabric fresh by isolating dirt.
It can make it Easy to Clean Stains and Spills on automobile seat cover and fabric parts.
Our special fabric coating is an application of a super hydrophobic transparent coating that adds an invisible protective cover to prevent any stains and liquid spills penetrating into the car seat fabric, leaving the surface easy to wipe and clean.
Super Water Repellent Effect!
How to use it?
1, clean the textile to make the textile is clean and dry enough.spray textile coating liquid over the textile surface. Make sure each part is sprayed and wet enough by coating.
2, use electric iron, infared lamp or hair dryer to make the wet textile surface dry enough.
3, no touch water within 24 hours. You can test the result after 48hours.
***************************************
Auto Fabric Coating Kit--USD39
includes:
Auto Fabric Coating: 50ml
instruction paper