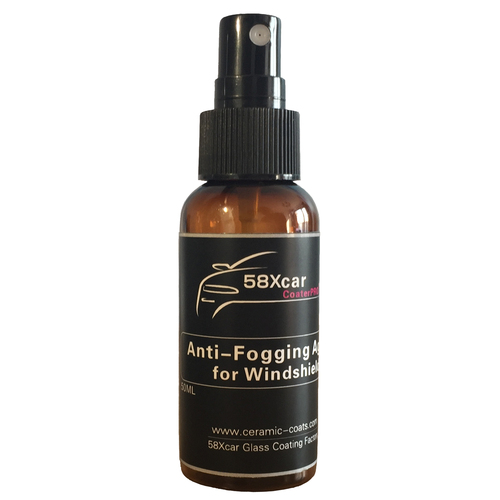 Anti Fogging Agent
Anti-fogging coating for Windshield Glass
Feature:

make windshield clear safe driving in rain day and winter season
make a safe driving vision
windshield anti mist spray
glass anti fog spray
windscreen anti fog agent
in winter season and raining day
Applying steps:
first use nano cleaner polish to clean the glass and wait the glass dry enough.
then use applicator sponge and suede cloth to apply the anti fogging agent.
wait 20 minutes, use dry microfiber towel to wipe it clean.
***************************************************


Auto Anti Fog Coating Kit---USD39
include:

anti fogging agent: 50ml/bottle
nano cleaner polish: 30ml/bottle
microfiber towel:1pcs
applying suede cloth:1pcs
coating applicator sponge: 1pcs
instruction paper
(one set is enough for 5 cars)